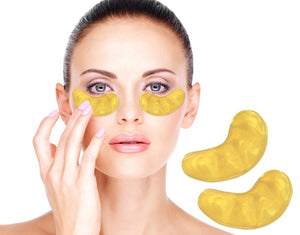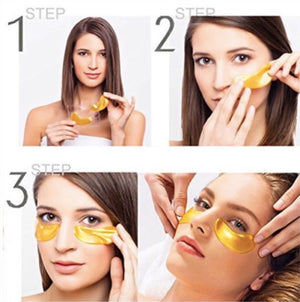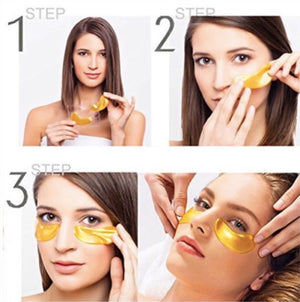 Gold Collagen Eye Mask (10 pair)
This product is formulated from pure 24K gold to instantly moisturize, rehydrate and reduce the appearance of fine lines, wrinkles, bags, and dark circles. The gold ensures that collagen is activated due to better cellular metabolism and blood circulation around the eye tissues. Not recommended for daily use but use as needed to improve elasticity and firmness around the eyes. For all skin types. Package contains 10 pair.
Directions: 
1. Cleanse and thoroughly dry your face. 2. After opening the foil package, apply the eye mask and smooth gently to ensure good contact with the skin. 3. Wear the eye mask for about 15-20 minutes. Remove the eye mask and slowly massage the remaining gold particles into your skin. Do not reuse and repeat as needed.